This is what your birthday party at BeachIN could look like…
Number of persons in this example:  approx. 40
Programme
18:00 Arrival of the guests
18:00 – 19:00 Apéro in the sand or in the Beach Bar
19:00 – 21:00 Dinner in the Bistro Bar, games in the sand
21:00 – open end dessert buffet in the Beach Bar (in the sand) or in the Bistro Bar
Setup of the hall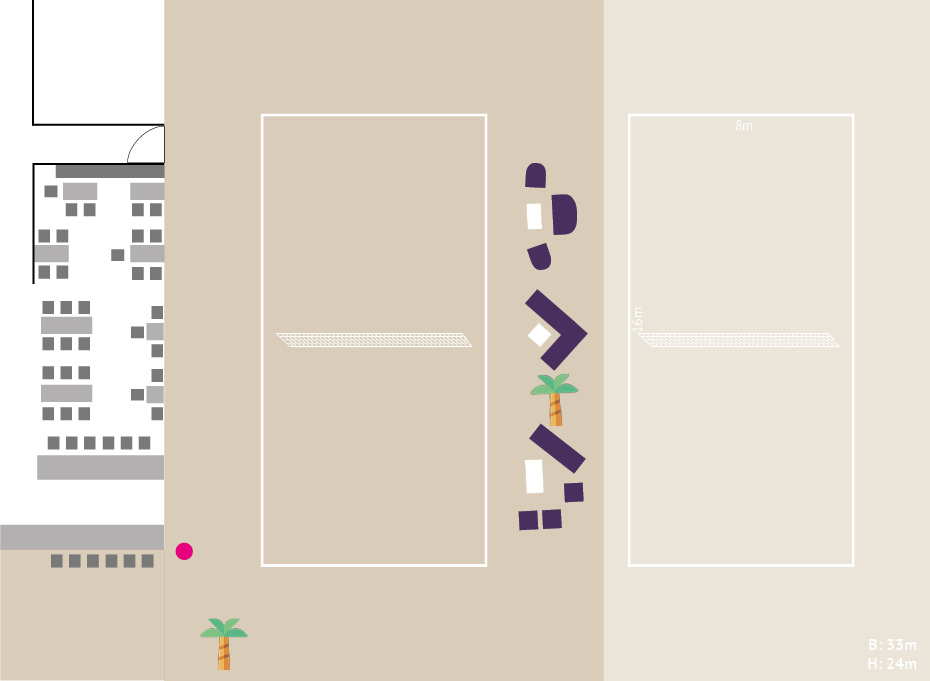 Included in the price:
Rent of the bistro bar (exclusive) (approx. 8h)
Rent for one field (approx. 8h)
Rental of infrastructure (bar tables, LED screen, party decoration, games etc.)
Service and support staff during the event
Apéro
Dinner with dessert
Package price drinks
The costs for this event example (for 40 people) are about CHF 80 per person.
The prices are only meant to give you a rough idea. They depend on various variables (menu, length of stay, number of people, etc.).
Call or write us, we will be happy to make you a free, non-binding and individual offer for your event!